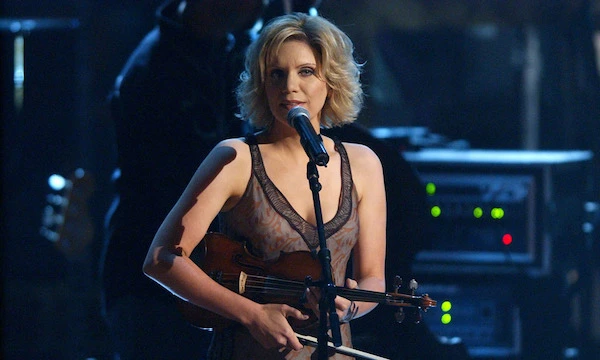 Alison Krauss has been enchanting audiences with her angelic voice for over 25 years. She got her start at the young age of 14 and has since released 22 albums and won 27 Grammy Awards. Alison is one of America's most treasured bluegrass musicians, and her music has been featured in countless films and TV shows. This biography will take a closer look at Alison's personal life and career, as well as her discography and awards.
All Country & Folk Events
Buyer Guarantee
Same tickets as you ordered, or better

Tickets will arrive before the event

Tickets will be valid for entry

Refunds for canceled events
Read Our Full Guarantee
About Alison Krauss
Personal Life and Career
Alison Krauss was born in 1971 in Decatur, Illinois. Her father, Fred, was a German immigrant who came to the United States in 1954. Alison's mother, Louise, was a piano teacher. Alison has two older brothers: Daniel and David.
Alison began playing the violin at age five and soon joined her first band, "Jazzin' Babies." She later took up bluegrass fiddle and started performing with local bands around her hometown. In 1985, she won the Walnut Valley National Fiddle Championship.
In 1987, Alison signed with Rounder Records and released her first solo album, "Too Late to Cry." She quickly gained popularity for her unique style of bluegrass music which incorporated elements of pop, rock, and classical music. Alison has gone on to release fourteen studio albums and has won 27 Grammy Awards, the most of any female artist in history.
In addition to her solo work, Alison has also collaborated with a number of other artists including Union Station, Led Zeppelin's Jimmy Page, and country music legend Dolly Parton.
Alison Krauss is one of the most successful and respected musicians of her generation. She has exerted a profound influence on both the bluegrass and country music genres and is considered one of the greatest fiddle players in history.
Discography
Alison Krauss' discography includes fourteen studio albums, one live album, seven compilation albums, and forty-five singles. She has also appeared as a guest on a number of other albums and television shows.
Studio albums:
Too Late to Cry (1987)
Two Highways (1989)
I've Got That Old Feeling (1990)
Every Time You Say Goodbye (1992)
So Long So Wrong (1997)
Forget About It (1999)
New Favorite (2001)
Live album:
Alison Krauss + Union Station Live (2002)
Compilation albums:
A Hundred Miles or More: A Collection (2007)
Awards and Nominations
Alison Krauss has won thirty-seven Grammy Awards, the most of any female artist in history. She has also been nominated for fourteen Academy of Country Music Awards, winning seven times. In 2007, she was inducted into the Kentucky Music Hall of Fame.
Krauss has been awarded fourteen gold and five platinum records by the Recording Industry Association of America (RIAA). She is also a member of the Grand Ole Opry and was inducted into the Alabama Music Hall of Fame in 2005.
In 2014, Krauss was named Musical Event of the Year at the Americana Music Honors & Awards for her work on Paper Airplane with Union Station. The album itself won Album of the Year at the same event.
Krauss has appeared on several popular television shows including The Tonight Show, Late Night with David Letterman, and Austin City Limits. In 2012, she was featured as a guest vocalist on Mumford & Sons' album Babel. Krauss is also an accomplished fiddle player and often uses her skills to add a touch of bluegrass to mainstream pop songs.
Alison Krauss is one of the most successful female artists in history. She has sold over twelve million records and won twenty-seven Grammy Awards, more than any other female artist. Krauss has also been nominated for five Country Music Association Awards and three Academy of Country Music Awards. In 2007, she was inducted into the Grammy Hall of Fame.