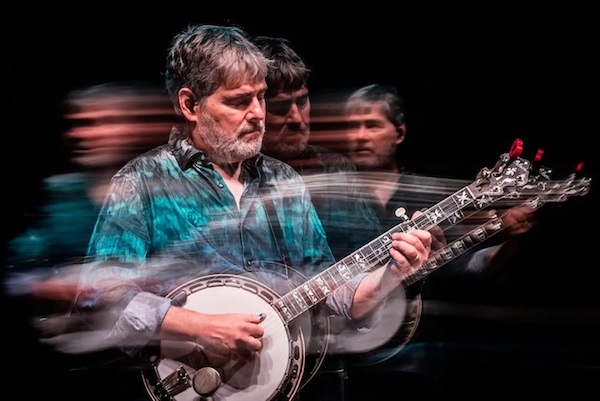 Bela Fleck is a world-renowned banjo player who was born in New York City in 1958. He started playing the banjo at the age of 4 and has been making music ever since. Fleck's discography is vast and includes collaborations with artists from all genres, such as jazz great Chick Corea, country superstar Alison Krauss, bluegrass pioneer Earl Scruggs, and many more. He has also won numerous awards throughout his career, including 15 Grammy Awards (more than any other instrumentalist). In this blog post, we will take a look at Bela Fleck's early life and career, discography, and awards.
All Country & Folk Events
Buyer Guarantee
Same tickets as you ordered, or better

Tickets will arrive before the event

Tickets will be valid for entry

Refunds for canceled events
Read Our Full Guarantee
About Béla Fleck
Life & Career
Béla Anton Leos Fleck (/ˈfleɪk/; born July 12, 1958) is an American banjo player. He has been nominated for Grammy Awards in more than 15 categories and has won eight. His album The Impostor (with Chick Corea) topped the jazz chart in 2005. He was inducted into the International Bluegrass Music Hall of Honor in 2011 and the Grammy Hall of Fame in 2016.
Fleck was born in New York City, to a classically trained musician father and a painter mother. His paternal grandparents were Hungarian Jews who emigrated to the United States at the start of World War II; his maternal grandfather was from Northern Ireland, and his maternal grandmother was of English descent. Fleck was exposed to a wide range of music at an early age, including classical music (his father was a conductor and violinist), bluegrass (his mother's family was involved in the genre), and African music; he later credited his exposure to these varied genres for his "eclectic" approach to the banjo.
Fleck began playing the banjo at age 15 after hearing Earl Scruggs play the instrument on The Beverly Hillbillies television show. He soon developed his own style, influenced by Scruggs, jazz saxophonist Charlie Parker, and rock guitarist Jimi Hendrix. In 1974, Fleck enrolled in New York City's High School of Music & Art, where he studied the banjo under Tony Trischka.
Fleck's first professional gig was with the fusion band Dixie Dregs in 1976 when he was 21 years old. The following year, he released his first solo album, Crossing the Tracks. In 1979, Fleck joined forces with banjoist and fiddler Mark O'Connor and bassist Edgar Meyer to form Strength in Numbers, a bluegrass supergroup that recorded two albums together.
In 1985, Fleck began touring with his own band, Bela Fleck and the Flecktones. The group's unique blend of jazz and bluegrass quickly gained popularity, and they have released thirteen albums to date. In 1992, Fleck won his first Grammy Award for Best Country Instrumental Performance for the song "The Sinister Minister."
Fleck has also released a number of solo albums, including his most recent, The Impostor. In addition to his work as a musician, Fleck is also an accomplished composer, and his music has been featured on the soundtracks of several films, including 1999's The Blair Witch Project.
Fleck married singer/songwriter Casey Driessen in 2009. The couple has two sons together. In 2012, Fleck was diagnosed with focal dystonia, a neurological condition that causes involuntary muscle contractions. He continues to tour and perform despite the challenges posed by the condition.
Discography
Fleck has released more than 30 albums as a solo artist or bandleader. His discography includes:
One Flew Over the Cuckoo's Nest (1979)
The Bluegrass Sessions: Tales from the Acoustic Planet, Vol. II (1997)
Perpetual Motion (2001)
The Imaginary Appalachians (2006)
Throw Down Your Heart (2009)
Rocket Science (2017)
Awards and Recognition
Awards and Nominations
Fleck has won 15 Grammy Awards, the most of any banjo player in history. He has also been nominated for an Academy Award and a Pulitzer Prize. In 2009, Fleck was awarded the MacArthur Fellowship, also known as the "Genius Grant."
Fleck is widely considered one of the best banjo players in the world. He has exerted a significant influence on the development of both bluegrass and jazz banjo playing. His innovative style combines elements of traditional bluegrass, jazz, rock, classical music, and world music. Fleck has collaborated with some of the biggest names in music, including Yo-Yo Ma, Edgar Meyer, Mark O'Connor, and Chris Thile, and Stan Getz. He has also toured with his own band, the Flecktones, and with banjo virtuoso Abigail Washburn.