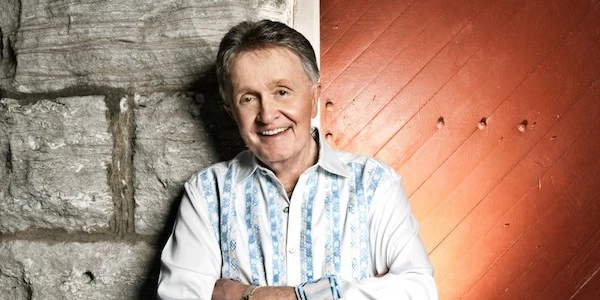 Bill Anderson was born in Columbia, South Carolina on November 1, 1936. He is a country music singer who has been active in the music industry since the early 1960s. Anderson is known for his rich voice and traditional country sound. We will take a closer look at Bill Anderson's career and discography.
All Country & Folk Events
Buyer Guarantee
Same tickets as you ordered, or better

Tickets will arrive before the event

Tickets will be valid for entry

Refunds for canceled events
Read Our Full Guarantee
About Bill Anderson
Early life and Career
Bill Anderson was born in Columbia, South Carolina on November 13, 1937. He began his musical career as a teenager, playing the guitar and singing on local radio stations. After graduating from high school, he enlisted in the United States Army and served for two years.
Anderson's first taste of success came with the release of his single "Po' Folks" in 1962. The song reached the top ten on the country charts and helped to launch his career. Over the next few years, Anderson had several more hit singles including "Eight by Ten" and "My Life (Throw It Away If I Want To)".
In 1966, Anderson released his first album, Bill Anderson Sings. The album featured a mix of country and pop songs, and was a commercial success. It was followed by a string of successful albums throughout the late 1960s and 1970s.
Anderson continued to have success as a country singer into the 1980s and 1990s. He also began writing songs for other artists, including George Strait and Alabama. In recent years, Anderson has toured with several oldies music acts. He is still active in the music industry and continues to write and perform his own songs.
Discography
Anderson has released sixty-one studio albums and ninety-six singles. His longest-lasting hit singles charted between 1957 and 1981, including thirty which reached the top ten and six which topped the country chart. He is known for his distinctive voice, which often led to him being nicknamed "Whisperin' Bill." Throughout his career Anderson had 30 number one hits on various charts, including 21 No.
One songs on Billboard's Country Chart. Anderson's first hit song was 1961's "Mama Sang a Song," followed by 1967's hit "(I Can't Get No) Satisfaction." In addition to his solo work, he was a member of the Opryland USA house band from 1977 to 1986 as well as a member of the Grand Ole Opry from 1971 until his death in 2018. Anderson was inducted into the Country Music Hall of Fame in 2001.
Awards and nominations
Anderson has been nominated for the Country Music Association Award, the Grammy Award, and the Academy of Country Music Award. He has also won several awards, including the CMA Award for Song of the Year and the ACM Single Record of the Year. Anderson is a member of both the Grand Ole Opry and the Nashville Songwriters Hall of Fame.