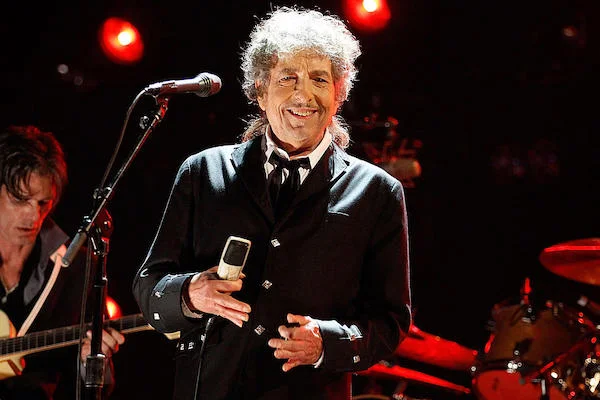 Born Robert Allen Zimmerman on May 24, 1941 in Duluth, Minnesota, is an American singer-songwriter, artist and writer. He has been a major figure in popular music for five decades. Much of his most celebrated work dates from the 1960s, when he became an informal chronicler and a reluctant figurehead of the American Civil Rights Movement. A number of his songs, such as "Blowin' in the Wind" and "The Times They Are a-Changin'", became anthems of the anti-war and civil rights movements. His most recent studio album, Modern Times, released in 2006, entered the UK charts at number one and became his fifth UK number one album.
All Country & Folk Events
Buyer Guarantee
Same tickets as you ordered, or better

Tickets will arrive before the event

Tickets will be valid for entry

Refunds for canceled events
Read Our Full Guarantee
About Bob Dylan
Life and Career
Bob Dylan was born Robert Allen Zimmerman on May 24, 1941, in Duluth, Minnesota. He and his family moved to Hibbing when he was six years old. At Hibbing High School, he formed several bands and learned to play the guitar and piano. After graduating from high school in 1959, he enrolled at the University of Minnesota but only stayed for a few months before dropping out.
Dylan began his musical career playing in coffeehouses in Minneapolis-St. Paul, where he sang folk songs and original compositions. In 1961, he traveled to New York City to perform at the famed club Gerde's Folk City. It was there that he changed his stage name to Bob Dylan, inspired by the Welsh poet Dylan Thomas.
Dylan's career began to take off in 1962 when he released his first album, Bob Dylan. The album featured "Blowin' in the Wind," one of Dylan's most famous and well-known songs. The song became an anthem for the Civil Rights Movement and was covered by many artists, including Peter, Paul & Mary, who had a hit with the song.
Dylan's second album, The Freewheelin' Bob Dylan, was released in 1963 and featured such classics as "A Hard Rain's A-Gonna Fall" and "Don't Think Twice, It's All Right." The album cemented Dylan's reputation as one of the most important songwriters of his generation.
In 1965, Dylan released the album Bringing It All Back Home, which featured the first use of electric guitars on a Dylan album. The album's lead single, "Like a Rolling Stone," became one of Dylan's most famous songs, reaching #2 on the Billboard charts.
Dylan continued to release influential albums throughout the 1960s and 1970s, including Highway 61 Revisited, Blonde on Blonde, Blood on the Tracks, and Desire. He also toured extensively during this period, both with his own band and with The Band.
In the 1980s and 1990s, Dylan focused more on his writing than on his music, releasing several collections of poems and paintings. He returned to recording in the late 1990s with Time Out of Mind, which won him the Grammy Award for Album of the Year in 1998. In 2001, Dylan was awarded the Nobel Prize in Literature "for having created new poetic expressions within the great American song tradition."
Discography
Bob Dylan (1962)
The Freewheelin' Bob Dylan (1963)
The Times They Are a-Changin' (1964)
Another Side of Bob Dylan (1964)
Bringing It All Back Home (1965)
Highway 61 Revisited (1965)
Blonde on Blonde (1966)
John Wesley Harding (1967)
Nashville Skyline (1969)
Self Portrait (1970)
New Morning (1970)
Pat Garrett & Billy the Kid (1973)
Dylan (1973)
Planet Waves (1974)
Blood on the Tracks (1975)
The Basement Tapes (1975)
Desire (1976)
Street-Legal (1978)
Slow Train Coming (1979)
Saved (1980)
Shot of Love (1981)
Infidels (1983)
Empire Burlesque (1985)
Knocked Out Loaded (1986)
Down in the Groove (1988)
Oh Mercy (1989)
Under the Red Sky (1990)
Good as I Been to You (1992)
World Gone Wrong (1993)
Time Out of Mind (1997)
"Love and Theft" (2001)
Modern Times (2006)
Together Through Life (2009)
Christmas in the Heart (2009)
Tempest (2012)
Shadows in the Night (2015)
Fallen Angels (2016)
Triplicate (2017)
Rough and Rowdy Ways (2020)
Accolades
Academy Awards
GMA Dove Awards
Golden Globe Awards
Grammy Awards
Grammy Hall of Fame
Rock and Roll Hall of Fame
Nobel Prize
And many other awards and nominations