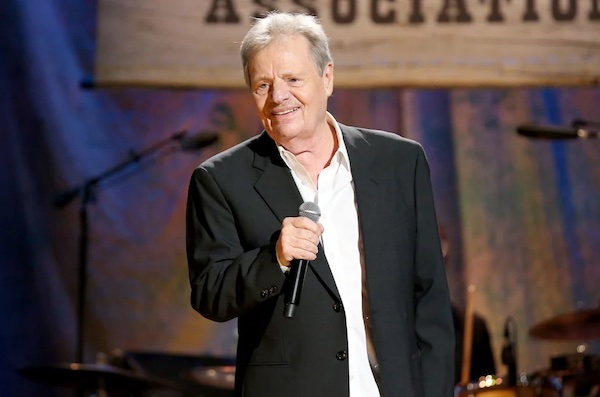 Delbert McClinton (born November 4, 1940) is an American musician, singer, songwriter, and multi-instrumentalist. He is a multi-Grammy Award winner. His genres include country, American blues-rock, and electric blues.
All Country & Folk Events
Buyer Guarantee
Same tickets as you ordered, or better

Tickets will arrive before the event

Tickets will be valid for entry

Refunds for canceled events
Read Our Full Guarantee
About Delbert McClinton
Early Years
McClinton was born in Lubbock, Texas. He began playing the harmonica at age five. When he was ten years old, he received his first guitar as a gift from his uncle. He soon began performing with country and western bands in the area. In high school, worked in a bar band, The Straitjackets. In Great Britain, McClinton assisted John Lennon in learning the finer points of blues harmonica playing while touring with the Channel band.
Career
In the early 1972s, McClinton moved to Los Angeles. In the 1970s, McClinton released several solo albums and toured with his own band. He also collaborated with Bonnie Raitt on several occasions. His song "Two More Bottles of Wine" became a hit single in 1978.
McClinton continued to release albums throughout the 1980s and 1990s. In 2000, he won his first Grammy Award for the album Live from Austin, Texas. He was nominated for eight Grammy Awards and won four Grammy Awards
Discography
Delbert & Glen 1972
Subject to Change 1973
Victim of Life's Circumstances 1975
Genuine Cowhide 1976
Love Rustler 1977
Second Wind 1978
Keeper of the Flame 1979
The Jealous Kind 1980
Plain from the Heart 1981
Honky Tonkin' 1987
Live from Austin 1989
I'm with You 1990
Never Been Rocked Enough 1992
Feelin' Alright 1993
Delbert McClinton1993
Shot from the Saddle 1994
Honky Tonk 'n Blues 1994
Let the Good Times Roll 1995
One of the Fortunate Few 1997
Nothing Personal 2001
Room to Breathe 2002
Live 2003
Cost of Living 2005
Live from Austin, TX 2006
Rockin' Blues 2007
Acquired Taste 2009
Blind, Crippled and Crazy 2013
Prick of the Litter 2017
Tall, Dark & Handsome 2019