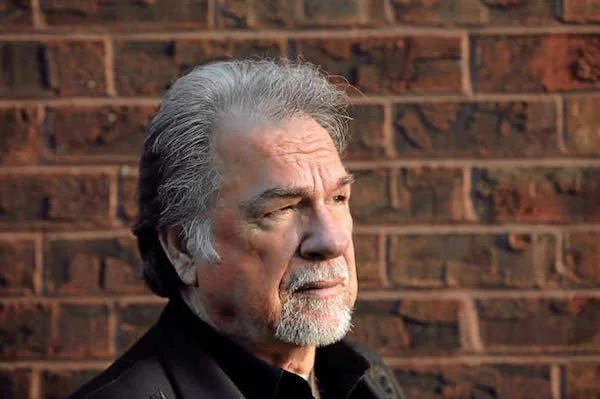 Gene Watson is an American country music singer. He is known for his traditional style of singing, which is often referred to as "honky tonk" or "traditional country." Watson has released more than 33 studio albums and has been a member of the Grand Ole Opry since 2020.
All Country & Folk Events
Total: 4
Walhalla Civic Auditorium
—
Walhalla

,

SC
Get Tickets
Started at $108
Arlington Music Hall
—
Arlington

,

TX
Get Tickets
Started at $42
The Post OG
—
Orange Grove

,

TX
Get Tickets
Started at $54
Florida Strawberry Festival: Gene Watson
Florida Strawberry Festival Grounds
—
Plant City

,

FL
Get Tickets
Started at $93
Buyer Guarantee
Same tickets as you ordered, or better

Tickets will arrive before the event

Tickets will be valid for entry

Refunds for canceled events
Read Our Full Guarantee
About Gene Watson
Personal Life and Career
Watson was born on October 11, 1943, in Paris, Texas. He began his musical career in the early 1960s, singing in nightclubs and honky-tonks in Texas. In 1964, he moved to Nashville, Tennessee, where he began working as a songwriter for various publishing companies. His first album, Gene Watson, was released in 1969.
Watson's career began to take off in the 1970s with the release of several hit singles, including "Farewell Party," and "Fourteen Carat Mind."
In the 1980s, Watson continued to release successful singles, including "Where Love Begins", "Paper Rosie" and "Should I Go Home (or Should I Go Crazy)". He also released several successful albums, including Old Loves Never Die and Sometimes I Get Lucky.
In the 1990s and 2000s, Watson continued to release successful albums and singles. He was inducted into the Grand Ole Opry in 2020.
Albums
The 1960s–1980s
Gene Watson (1969)
Love in the Hot Afternoon (1975)
Because You Believed in Me (1976)
Paper Rosie (1977)
Gene Watson's Beautiful Country (1977)
Reflections (1978)
Should I Come Home (1979)
No One Will Ever Know (1980)
Between This Time & The Next Time (1981)
Old Loves Never Die (1981)
This Dream's on Me (1982)
Sometimes I Get Lucky (1983)
Little By Little (1984)
Heartaches, Love & Stuff (1984)
Memories to Burn (1985)
Starting New Memories (1986)
Honky Tonk Crazy (1987)
Back in the Fire (1989)
The 1990s–2010s
At Last (1990)
In Other Words (1992)
Uncharted Mind (1993)
The Good Ole Days (1996)
Jesus Is All I Need (1997)
A Way to Survive (1997)
From the Heart (2001)
Gene Watson Sings (2003)
Then & Now (2005)
In a Perfect World (2007)
A Taste of the Truth (2009)
Your Money and My Good Looks (2011)
My Heroes Have Always Been Country (2014)
Real. Country. Music. (2016)
My Gospel Roots (2017)