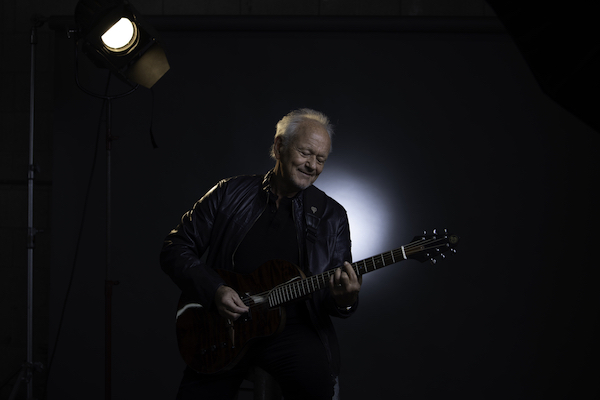 Perry Miller (born November 22, 1941) is an American singer-songwriter. He was born and raised in Queens, New York City. His first band was The Youngbloods, which he co-founded in 1965. The band had several hits, including "Get Together", a song that has become an anthem for the 1960s counterculture movement. Young's solo career began in 1970.
All Country & Folk Events
Buyer Guarantee
Same tickets as you ordered, or better

Tickets will arrive before the event

Tickets will be valid for entry

Refunds for canceled events
Read Our Full Guarantee
About Jesse Colin Young
Early Life
Jesse Colin Young was born in Queens, New York City on November 12, 1941. His mother was a violinist and singer. His father was a Harvard-educated accountant. Jesse Colin Young grew up in a very musical household and he was exposed to a wide variety of music. Young attended the High School of Music & Art in Manhattan. After graduation, he enrolled at Ohio State University on a music scholarship. He left school after a year to pursue a career in music. However, he later decided to leave college and become a full-time musician.
Career
In the 1960s, he formed the folk-rock band The Youngbloods with Jerry Corbitt and Lowell Levinger. The band's self-titled debut album was released in 1967 and featured the hit single "Get Together", which became an anthem for the hippie movement. The band released several more albums over the next few years before disbanding in 1972.
In 1972, Young embarked on a solo career with the release of his album Together. The album featured the hit song "Get Together", which peaked at number five on the Billboard Hot 100 chart. Young's follow-up album, Song for Juli, was released in 1973 and spawned the hit single "Mornin' Sun". The album reached number one on the Billboard 200 chart. Young's next album, Light Shine, was released in 1974. Young's next album, Songbird, was released in 1975. Despite being a more subdued album than its predecessor, Songbird was well-received by critics and fans alike. It would go on to become one of Young's most successful albums. In 1977, Young released his fourth album, Love on the Wing. These three albums charted on the Billboard Top 200. In 1978 Young changed his label to Elektra Records and released his next album, American Dreams. The album was a return to Young's folk roots and was warmly received by critics. However, it failed to sell as well as his previous albums.
In 1980 Young released his sixth album, Light Shine. The album was another folk album, but with a more upbeat sound than American Dreams. It was moderately successful but failed to match the success of Songbird. In 1982 Young released his seventh and final album for Elektra Records, The Perfect Stranger. In 1984 Young left Elektra Records and signed with Cypress Records. His first album for Cypress Records was released in 1987. The album, entitled I've Lived These Years, was a return to Young's folk roots. The album was warmly received by critics but failed to sell well.In 1988 Young released an album on his own label, Ridgetop Music, entitled Makin' It Real, Swept Away (1994) and the compilation Crazy Boy (1995) is also notable. It featured his unique blend of bluegrass, folk, and country music. The album was recorded at their home in Inverness.
In 2001, Jack Young released the Walk the Talk album on his own, with assistance from Cheyenne Young, Ethan Turner, and former Youngbloods member Lowell "Banana" Levinger. Songs for Christmas in 2002, an album of traditional holiday tunes. Young quit performing music in 2012 to focus on his health but made a comeback in 2016. In 2019, he released his first album, Dreamers, in more than 15 years. He currently resides in Hawaii with his wife and two children.
Discography
The Soul of a City Boy (April 1964)
Young Blood (March 1965)
Together (March 25, 1972)
Song for Juli (October 6, 1973)
Light Shine (April 20, 1974)
Songbird (March 2, 1975)
Love on the Wing (April 2, 1977)
American Dreams (December 9, 1978)
The Perfect Stranger (July 1982)
The Highway Is for Heroes (July 23, 1987)
Makin' It Real (August 25, 1993)
Swept Away (September 8, 1994)
Walk the Talk (May 2, 2001)
Songs for Christmas (September 24, 2002)
Living in Paradise (September 7, 2004)
Celtic Mambo (2006)
Dreamers (February 15, 2019)