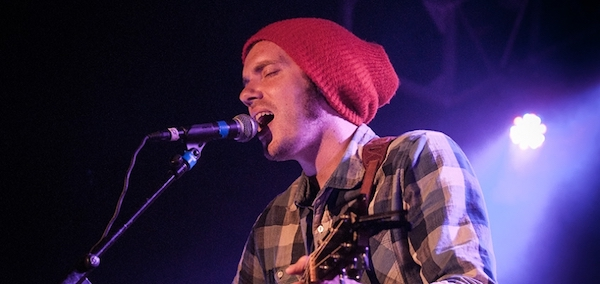 Joshua Michael Garrels (born September 25, 1980) is an American singer-songwriter, musician, and record producer. His music incorporates elements of folk, pop, rock, and hip hop. He has released eight studio albums including two on a major label. He has released thirteen studio albums.
All Country & Folk Events
Buyer Guarantee
Same tickets as you ordered, or better

Tickets will arrive before the event

Tickets will be valid for entry

Refunds for canceled events
Read Our Full Guarantee
About Josh Garrels
Personal Life and Career
Garrels was born in South Bend, Indiana, and currently resides in Muncie, Indiana. He is married to his high school sweetheart, and they have five children.
In 2005, Garrels co-founded Small Voice Records, and released his album, Over Oceans, under that label. His second album, Jacaranda, was released in 2008. In 2009, Garrels released his third album, Lost Animals. Home was released in 2015. The album debuted at No. 83 on the Billboard 200 chart.
Love & War & The Sea in Between was released in 2011 and was an instant critical and commercial success. In 2012, Garrels released the album Love & War: B-Sides & Remixes, which featured remixes and live versions of songs from Love & War & The Sea in Between, as well as four new tracks. In 2014, Garrels released The Sea in Between, a documentary about the making of Love & War & The Sea in Between.
Discography
Stone Tree (2002)
Underquiet (2003)
Over Oceans (2006)
Jacaranda (2008)
Lost Animals (2009)
Love & War & The Sea in Between (2011)
Love & War: B-Sides & Remixes (2012)
The Sea In Between DVD Soundtrack (2013)
Home (2015)
2015 Sampler (2015)
The Light Came Down (2016)
Chrysaline (2019)
Peace To All Who Enter Here (2020)