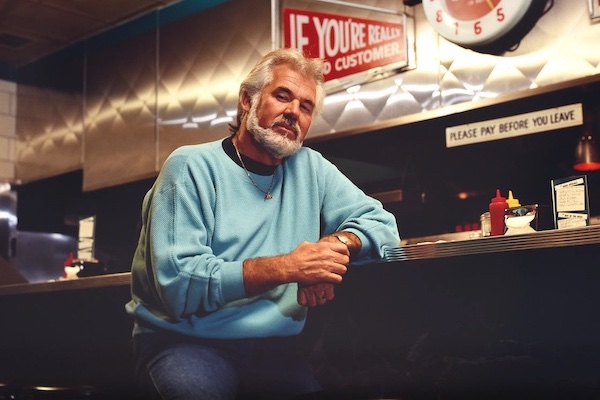 Kenneth Rogers (born August 21, 1938) is an American singer-songwriter, actor, record producer, and entrepreneur. He is a member of the Country Music Hall of Fame. Rogers' most successful with country audiences have accounted for more than 120 hit singles across various music genres in the United States alone, and he has topped the country and pop album charts for over 200 weeks. He has sold over 100 million records worldwide making him one of the best-selling music acts of all time.
All Country & Folk Events
Total: 2
The Gambler Returns - Kenny Rogers Tribute
Palace Theatre - PA
—
Greensburg

,

PA
Get Tickets
Started at $62
The Gambler Returns - Kenny Rogers Tribute
Riviera Theatre - NY
—
North Tonawanda

,

NY
Get Tickets
Started at $45
Buyer Guarantee
Same tickets as you ordered, or better

Tickets will arrive before the event

Tickets will be valid for entry

Refunds for canceled events
Read Our Full Guarantee
About Kenny Rogers
Early life
Rogers was born in Houston, Texas, on August 21, 1938. He is the fourth of eight children born to Lucille Lois (née Hester), a nurse's assistant, and Edward Floyd Rogers, a carpenter. Lucille was Irish and Edward was Native American. Rogers is large of Scots-Irish and English ancestry. He has five brothers and t two sisters. While living in Houston with his family during his early childhood years until he was 10 years old, he attended Wharton Elementary School and later George Washington Junior High School. From 1952–1956 he attended Jefferson Davis High School in Houston.
Personal life
On May 15, 1958, Rogers married Janice Gordon. The couple had one daughter, Carole Lynne, before divorcing in 1960. In October 1960, he married Jean. The marriage ended in divorce in 1963. In October 1963, Rogers married Margo Anderson, with whom he has one child. In 1975, the marriage ended in divorce. In 1977, he married Marianne Gordon. The couple had one child before divorcing in 1993. Rogers married Wanda Miller on June 1, 1997,  with whom he has twin boys.
Death
On March 20, 2020, Rogers died at the age of 81. The cause of death was not immediately disclosed, but a statement from his publicist said he had been hospitalized with a "brief illness".
Career
In the late 1950s, Rogers began performing with Bobby Doyle and his band on a regular basis. In 1957, he released his first single, "That Crazy Feeling", on the Carlton Records label. In the early 1960s, Rogers formed The Bobby Doyle Three with Doyle and Jerry Allison, a drummer who had previously played with Buddy Holly. The group released two singles on the Columbia Records label before disbanding in 1965.
In 1966, Rogers formed the group First Edition with Mickey Jones and Terry Williams. The band's first album, a self-titled release, was released in 1967 on the Reprise Records label. The group disbanded in 1976, with Rogers launching his solo career.
In 1976, Rogers signed a solo contract with United Artists. He released his album for the label, "Love Lifted Me". It was not a commercial success, but the single "Lucille" became a hit. He went on to release a string of successful albums and singles over the next decade, including the album "The Gambler" in 1978. The album's title track became one of Rogers' signature songs.
In 1980, Rogers scored his first number-one hit with "Lady". The song was co-written by Lionel Richie and released on the Liberty label. Rogers continued to release successful albums and singles throughout the 1980s, including the album "Eyes That See in the Dark" in 1983. The album's title track, a duet with Dolly Parton, was another hit for Rogers.
In the 1990s, Rogers' career entered a decline, but he rebounded in the 2000s with the release of the album "21 Number Ones". The album was a collection of Rogers' greatest hits and was certified platinum by the Recording Industry Association of America (RIAA).
Awards
Over the course of his career, he has received numerous awards and accolades, including three Grammy Awards, thirteen American Music Awards, and six Country Music Association Awards. He was inducted into the Country Music Hall of Fame in 2013.
Discography
Love Lifted Me (1976)
Kenny Rogers (1976)
Daytime Friends (1977)
Every Time Two Fools Collide (with Dottie West) (1978)
Love or Something Like It (1978)
The Gambler (1978)
Classics (with Dottie West) (1979)
Kenny (1979)
Gideon (1980)
Share Your Love (1981)
Christmas (1981)
Love Will Turn You Around (1982)
We've Got Tonight (1983)
Eyes That See in the Dark (1983)
What About Me? (1984)
Once Upon a Christmas (with Dolly Parton) (1984)
The Heart of the Matter (1985)
They Don't Make Them Like They Used To (1986)
I Prefer the Moonlight (1987)
Something Inside So Strong (1989)
Christmas in America (1989)
Love Is Strange (1990)
Back Home Again (1991)
If Only My Heart Had a Voice (1993)
Timepiece (with David Foster) (1994)
Vote for Love (1996)
The Gift (1996)
Across My Heart (1997)
Christmas from the Heart (1998)
She Rides Wild Horses (1999)
There You Go Again (2000)
Back to the Well (2003)
Water & Bridges (2006)
The Love of God (2011)
You Can't Make Old Friends (2013)
Once Again It's Christmas (2015)