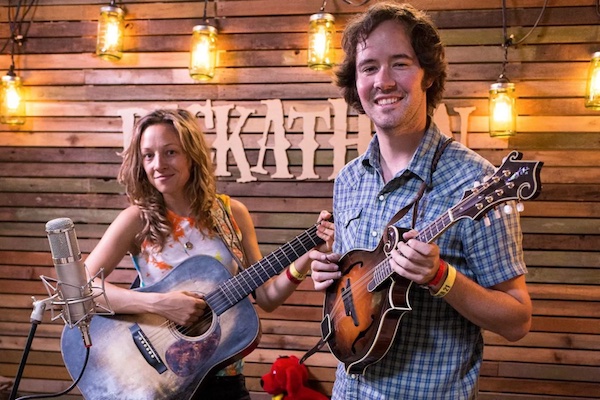 Andrew Marlin and Emily Frantz, better known as Mandolin Orange (Watchhouse), are an Americana/Folk duet from North Carolina that performs vocal music, mandolin, guitar, and banjo. The pair has recorded seven studio albums and two instrumental albums.
All Country & Folk Events
Buyer Guarantee
Same tickets as you ordered, or better

Tickets will arrive before the event

Tickets will be valid for entry

Refunds for canceled events
Read Our Full Guarantee
About Mandolin Orange
History
Marlin and Frantz met each other in college and began dating. They started playing music together informally before starting the band, then called "Mandolin Orange", in 2009.
Mandolin Orange signed with Yep Roc Records in 2013 and released This Side of Jordan, Such Jubilee, Blindfaller, and Tides of a Teardrop. In 2021, the band announced a name change to Watchhouse. The name change was made because "Mandolin Orange" did not reflect their "true intentions" as a band.
Performances at Festivals
Austin City Limits
South by Southwest
Edmonton Folk Music Festival
Telluride Bluegrass Festival
Newport Folk Festival
Pickathon
Hardly Strictly Bluegrass, Rooster Walk
MerleFest
Omagh Bluegrass Festival
Discography
Quiet Little Room (April 10, 2010)
Haste Make / Hard Hearted Stranger (November 8, 2011)
This Side of Jordan (August 20, 2013)
Such Jubilee (May 5, 2015)
Blindfaller (September 30, 2016)
Tides of a Teardrop (February 1, 2019)
Watchhouse (August 13, 2021)