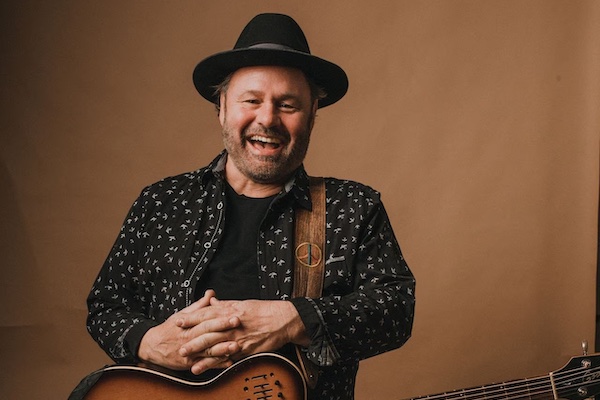 Martin Sexton is an American folk and bluegrass singer-songwriter who has been active since the early 1990s. He is known for his wide range of musical styles, including rock, blues, jazz, soul, and country. Sexton was born in Syracuse, New York. He began playing guitar and writing songs as a teenager.
All Country & Folk Events
Total: 3
Nashua Center for the Arts
—
Nashua

,

NH
Get Tickets
Started at $69
The Ridgefield Playhouse
—
Ridgefield

,

CT
Get Tickets
Started at $79
KT Tunstall & Martin Sexton
Door Community Auditorium
—
Fish Creek

,

WI
Get Tickets
Started at $121
Buyer Guarantee
Same tickets as you ordered, or better

Tickets will arrive before the event

Tickets will be valid for entry

Refunds for canceled events
Read Our Full Guarantee
About Martin Sexton
Personal Life and Career
Martin Sexton was born on March 2, 1966, in Syracuse, New York. He was the tenth child of twelve and grew up in a working-class family. Sexton's interest in music began at an early age, and he started playing guitar when he was just 14 years old.
In 1988, Sexton relocated to Boston, he was playing in local clubs and bars. He released his collection on a self-produced demo in 1991, and since then he has released 15 more albums, including the live album Black Sheep (1998), the compilation The American (2000), and the holiday album Camp Holiday (2005). His latest album, 2020 Vision, was released in 2021.
Discography
1992 – In the Journey
1996 – Black Sheep
1998 – The American
1999 – Live at the Fillmore
2000 – Wonder Bar
2001 – Live Wide Open
2003 – Live at Newbury Comics
2005 – Camp Holiday
2007 – Seeds
2008 – Solo
2010 – Sugarcoating
2012 – Fall Like Rain (EP)
2015 – Mixtape of the Open Road
2017 – Live at the Belly Up
2021 – 2020 Vision (EP)