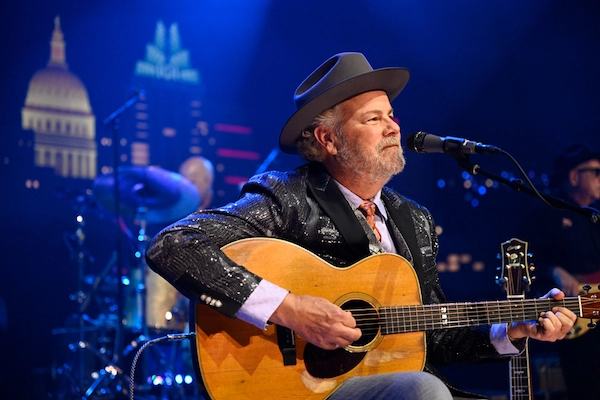 Robert Earl Keen is an American singer-songwriter and entertainer who has made a name for himself in the world of bluegrass and country music. Born and raised in Texas, Keen has been writing and performing his own songs since the early 1980s. His career took off with the release of several successful albums, including No Kinda Dancer
All Country & Folk Events
Total: 4
Bass Performance Hall
—
Fort Worth

,

TX
Get Tickets
Started at $207
Willie Nelson & Robert Earl Keen
WhiteWater Amphitheater
—
New Braunfels

,

TX
Get Tickets
Started at $136
Willie Nelson & Robert Earl Keen
WhiteWater Amphitheater
—
New Braunfels

,

TX
Get Tickets
Started at $140
Hangover Ball: Cody Canada & Robert Earl Keen
Cains Ballroom
—
Tulsa

,

OK
Get Tickets
Started at $56
Buyer Guarantee
Same tickets as you ordered, or better

Tickets will arrive before the event

Tickets will be valid for entry

Refunds for canceled events
Read Our Full Guarantee
About Robert Earl Keen
Early Life
Born in Houston, Texas, on January 11, 1956, Robert Earl Keen was exposed to music at an early age. His father was a fan of country music, and Keen would often sing along with the records his father played. When he was a teenager, Keen began playing guitar and writing his own songs. He attended Texas A&M University, where he studied Arts in English.
Career
In 1984, Keen released his first album, No Kinda Dancer. The album was a success, and Keen began touring nationally. He released several more albums throughout the 1980s and 1990s, including The Live Album (1988), A Bigger Piece of Sky (1993), and Gringo Honeymoon (1994).
Keen's career continued to grow throughout the 1990s and 2000s. He released several more albums, including Walking Distance (1998), Gravitational Forces (2001), and What I Really Mean (2005). He also toured extensively, performing at venues across the United States and Europe. Keen's most recent album, 2016's Live Dinner Reunion, was a return to his roots in country and bluegrass. The album was well-received by critics. Keen is still active today, releasing new music and touring regularly.
Discography
Studio albums
No Kinda Dancer (1984)
West Textures (1989)
A Bigger Piece of Sky (1993)
Gringo Honeymoon (1994)
Picnic (1997)
Walking Distance (1998)
Gravitational Forces (2001)
Farm Fresh Onions (2003)
What I Really Mean (2005)
The Rose Hotel (2009)
Ready for Confetti (2011)
Happy Prisoner: The Bluegrass Sessions (2015)
Live Dinner Reunion (2016)
Live albums
The Live Album (November 15, 1988)
No. 2 Live Dinner(March 19, 1996)
The Party Never Ends (October 14, 2003)
Live from Austin TX (November 2, 2004)
Live at the Ryman (July 11, 2006)
Marfa After Dark (January 2008)
Live Dinner Reunion (November 18, 2016)
Honors & Awards
Kerrville Folk Festival New Folk Competition (1983)
BMI Troubadour Award (2015)
Inducted into the Texas Heritage Songwriters Hall of Fame (2016)
Texas A&M University Distinguished Alumni Award (2018)
Inducted into the Texas Cowboy Hall of Fame (2019)